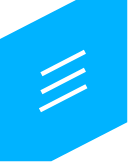 About us
Sopot is an inspiration… That is why we support both artists and their audiences with our strong, cutting-edge cultural infrastructure, our cultural institutions, and various creative NGOs.In the summer, Sopot hosts numerous festivals and other cultural events: Sopot Film Festiwal, Sopot Classic (classical music festival), Sopot by the Book, or Sopot Non Fiction (dedicated to documentary theatre). There are three theatres in the town: Teatr Boto, Teatr na Plaży, and Scena Kameralna Teatru Wybrzeże. The National Gallery of Art in Sopot is one of the most important galleries in Poland, with its Art Inkubator as a future workplace for artists and a meeting place for the residents of Sopot.The interaction between culture and social issues is the trademark of Sopot as reflected in the initiatives undertaken by the Museum of Sopot, e.g. the Sopocianie project which is designed to document our history and support the Sopot community.

More information:
https://visit.sopot.pl/en/

Goyki 3 Art Inkubator is a cultural institution governed by the local authorities in Sopot whose core mission is producing and promoting culture, as well as supporting artists and cultural education. Art Inkubator will concentrate on networking in Poland and abroad, and developing creative and artist-in-residence programmes. Art Inkubator will also carry out research into art and culture, as well as holding cultural and artistic events and promoting the culture and the history of Sopot.
Organisers:
Financed by the city of Sopot and the Ministry of Culture and National Heritage with the money from the culture Promotion Fund and obtained from the licence fees under Article 80(1) of the act of 19 November 2009 on gambling.